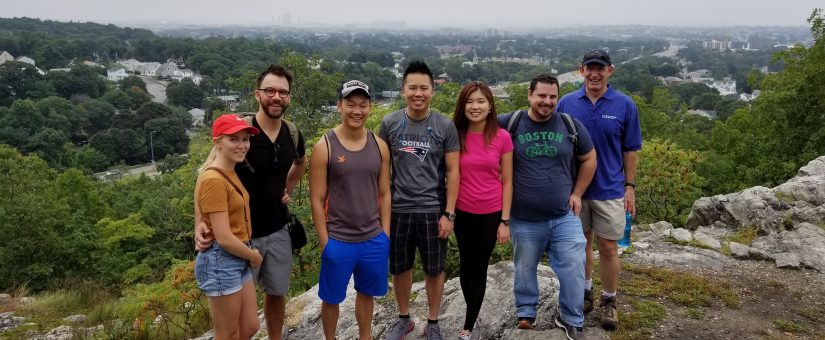 Posted by Chris Ciampa
On October 11, 2018
On Saturday, September 15, several Boston Area Chapter Young Professionals and their colleagues took a strenuous, early morning hike at Middlesex Fells Reservation hosted by Christopher Ciampa and Biyin "Betty" Liu. The hike at the vast and beautiful  conservation area started around 9am at the Sheepfold Parking Lot in Stoneham and followed a 4-mile loop on the Skyline Trail.  The weather was warm, although at that point summer was about to be a fading memory.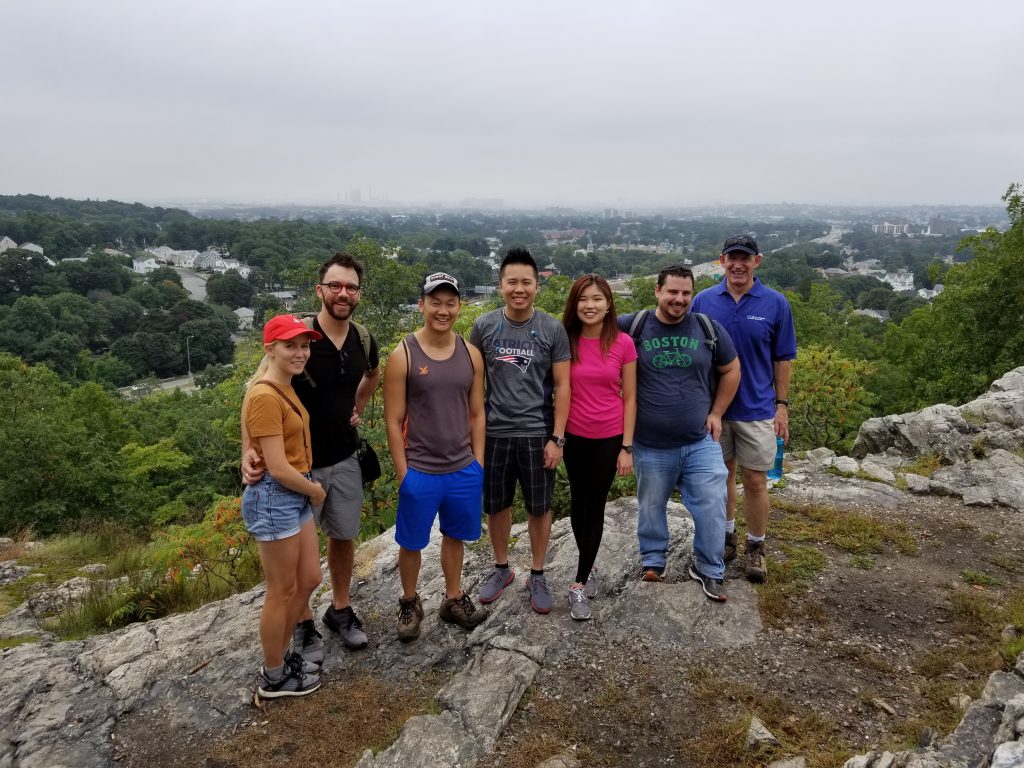 The Skyline Trail hike had a good mix of terrain. Some parts were strenuous (with steep hills and rocks to climb up and over) while others were flat and basic. Better yet, the trail provided wonderful views of the Boston skyline!  Although it was a heavily overcast day with low visibility, the views exemplified the metaphor of "reaching the top of the mountain." Hikers even had the opportunity to climb Wright's Tower, named after the 19th century visionary teacher and businessman Elizur Wright.
Conversations among hikers were fun and interesting and included pop culture similarities and differences between the US and Australia as two of the participants were on loan at their company from Australia. We also learned a lot about what everyone does in the pharmaceutical industry.
After the hike, we headed to neighboring Malden where we feasted on authentic Dim Sum at Ming's Seafood. It was great to have the opportunity to spend time with friends and colleagues in the heart of the Fells, one of the great legacies of scenic preservation in Massachusetts!
If you have an idea for an activity or location for a meetup, be sure to let the Young Professionals Committee know by sending an email to yp@ispeboston.org.  Thank you for tuning in and hope to see you at an upcoming event soon!