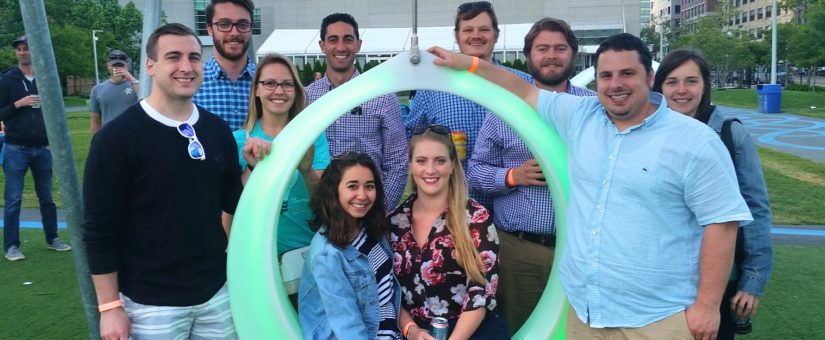 Posted by mdegirolamo
On July 17, 2017
The Chapter's Young Professionals had a great night out at the Lawn on D earlier this month! The park, located between the Seaport and South Boston neighborhoods, was filled with young people hanging out and enjoying the beautiful Boston weather after work. With music, open space, games, food, craft beer, and the iconic swings, The Lawn on D was the perfect setting for a casual meetup. The cool part of the event was being able to connect with each other's friends and coworkers. This helps strengthen the bonds in our group, as well as promoting and brainstorming future events.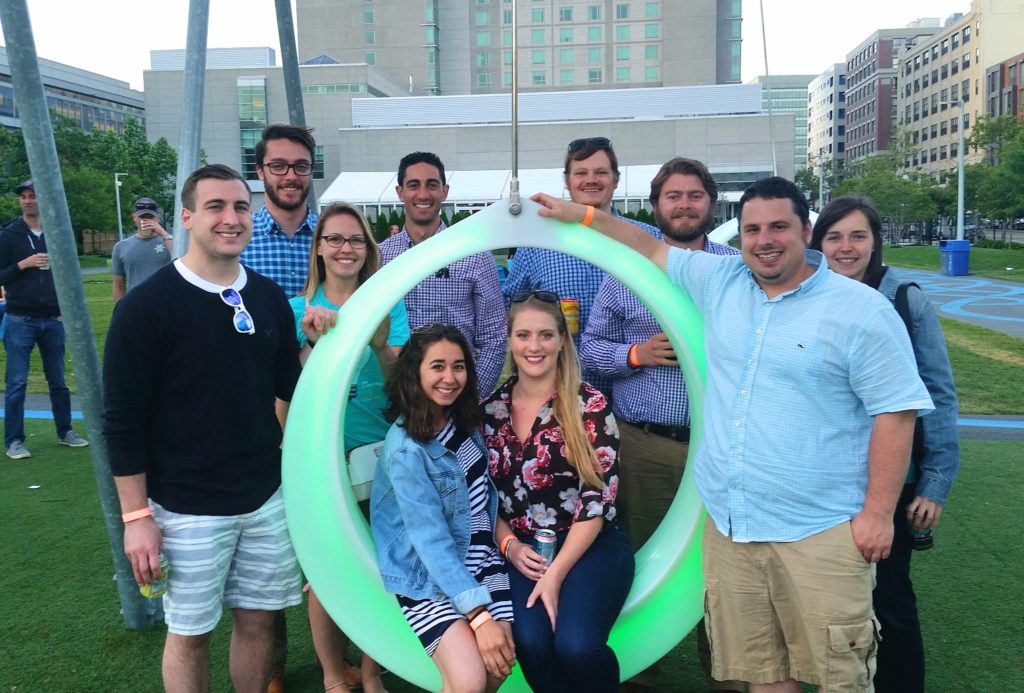 What I love most about the meetups is they give everyone a good reason to check out some of the really cool Boston places we normally might not go to. For a few people, it was their first time ever going to the Lawn on D! Everyone was amazed at how fun the park was and we are eager to go back again soon!
Stay tuned for more meetups this summer! We are open to other ideas too, tell us about your favorite local or after work hangout, or somewhere you've always wanted to go but never had a specific reason. Email your ideas to YP@ISPEBoston.org and hope to see you next time!