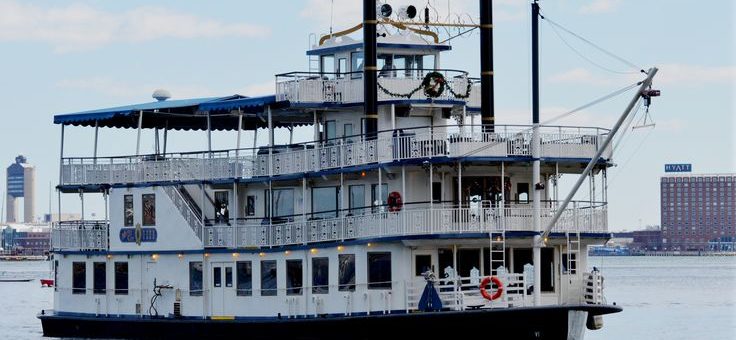 Posted by ISPE Boston
On September 13, 2017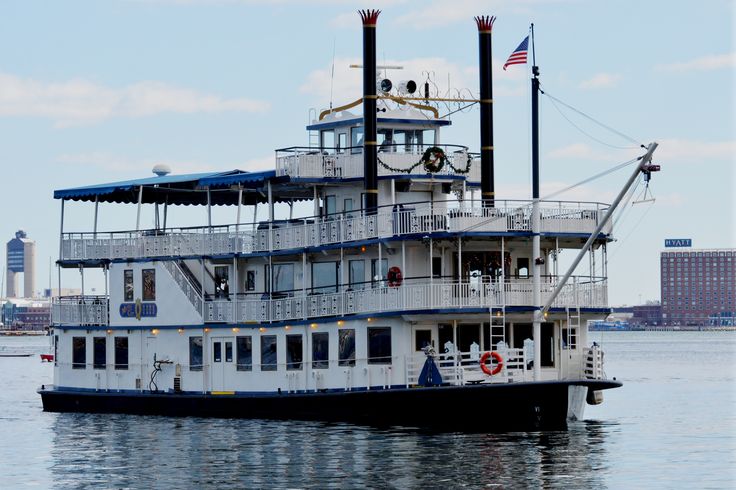 On the evening of September 7th, the Boston Area Young Professionals hosted a sunset cruise and set sail on Boston Harbor to enjoy a beautiful night on the water as the summer comes to an end. This annual event was once again arranged through Mass Bay Lines, this time on the The Music City Queen, an ornamental sternwheeler from Tennessee new to Massachusetts. We set sail at 6:30pm with over 30 ISPE members aboard, including students, young professionals, and seasoned professionals – which made for interesting conversation for all.
Over the next three hours, members were able to network and socialize on the three levels of the ship and take photos of the scenic views of the Boston skyline as the sun set. While taking a break inside, members enjoyed great food from Viga Italian Eatery while chatting with professionals representing many aspects of our industry, from construction and validation to process engineering.
The Music City Queen made its way out past Castle Island and several harbor islands before turning back towards the dock as darkness fell.  This offered the group some stunning views of the city at night, as well as up-close views of the airplanes taking off from Logan Airport.
The Boston Area Young Professionals look forward to seeing you at our next event: on Tuesday, September 19th  at 6:30pm, join us at Night Shift Brewing in Everett for a free Meetup. No registration necessary – just be there, ready to enjoy meeting other Chapter YPs!
And if your company might be interested in helping to sponsor an upcoming ISPE Young Professionals event, email the ISPE office at office@ispeboston.org for more information!
Stay tuned next week for lots of great photos from the event!