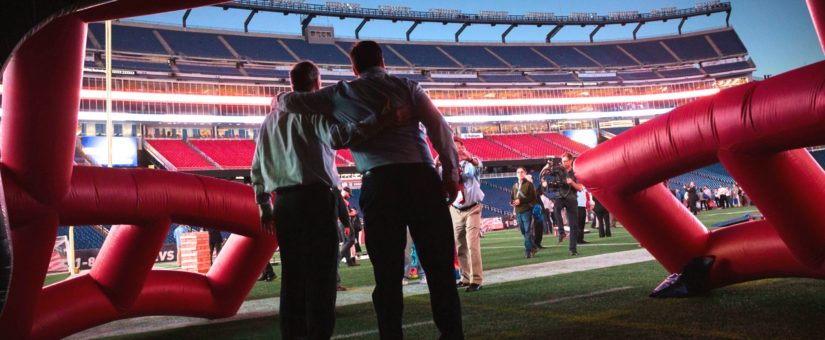 Posted by ISPE Boston
On October 5, 2017
It was a beautiful Fall day yesterday at Gillette Stadium for the 26th Annual ISPE Boston Area Chapter Product Show! Yet another attendance record was broken as over 3300 attendees visited 385 exhibitors and 40 hiring companies. This year, attendees also enjoyed an unforgettable After-Party inside the Optum Field Lounge and right on the Patriots field along with Pat Patriot, the Patriots Cheerleaders, and the Pats' FIVE Lombardi Trophies!
Thank you so much to the speakers and volunteers who donate their time and expertise to the Product Show, thank you to the attendees for joining us year after year, and thank you to the exhibitors who make the Product Show possible! Next week we will have a full recap blog post coming to you, with reports on the great educational events, networking opportunities, and photos from the most memorable moments from the day! Here are some photos to hold you over until then!
Did you capture some great moments at the Product Show? Share them with the Chapter by emailing them to office@ispeboston.org!