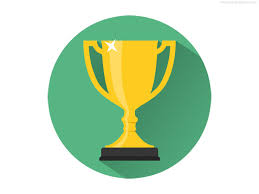 Posted by ISPE Boston
On December 19, 2019
Student member and Apple Watch winner Jena LaMontagna is on her way to a BS in Chemical Engineering with a minor in Biochemical Engineering at Northeastern University. To help celebrate her win, she shared a few thoughts about ISPE.
How did you learn about ISPE?
I first learned about ISPE through my university and later on joined the Student Chapter's executive board as the alumni liaison. I became more involved with the Boston Area Chapter in 2018 during my co-op at uniQure where my coworkers encouraged me to join them at the Chapter's Young Professional events.
What is the greatest benefit to being a member (besides the free Apple Watch!)?
It has been great being a member these past few years and I think the most impactful benefit for me has been the networking that occurs within the organization. Members are always willing to lend career advice or share their experiences in the industry which is great for members like me who are students preparing to enter the industry full time.
 What is your favorite ISPE Event?
My favorite event is definitely the Product Show at Gillette Stadium! I have attended the event the past two years and it is always a day full of meeting great people and learning about the exciting technology that is up and coming in the biotech industry. I haven't gotten the field goal yet but I'll be sure to try again next year!