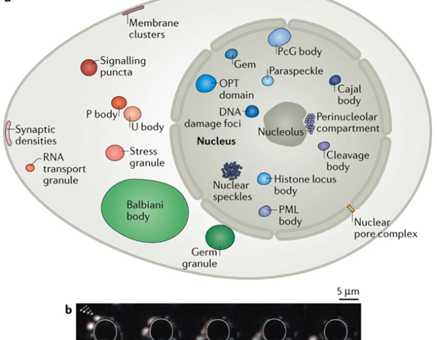 Posted by ISPE Boston
On October 8, 2020
Biomolecular condensates, formed through a process called phase separation, are membraneless droplets inside cells that facilitate molecular interactions and help cells perform vital functions. Condensates have been shown to play a critical role in key biological processes and in serious, intractable diseases across areas including neurodegeneration, cancer, inflammation, infectious disease, metabolic disease, and rare genetic disorders.
The first condensates were observed more than 100 years ago. It is only in the last dozen years, though, that scientists—including Dewpoint Therapeutics founders Tony Hyman of the Max Planck Institute in Dresden and Rick Young of the Whitehead Institute—have begun to understand the dynamic nature and function of condensates. Dewpoint develops drugs that exploit this biology.
Prior to the discovery of biomolecular condensate function, it was unknown how the right molecules could find each other at the right time to catalyze important processes in the crowded molecular environment of the cell. (Source: Dewpoint Therapeutics Website, 29 September, 2020)