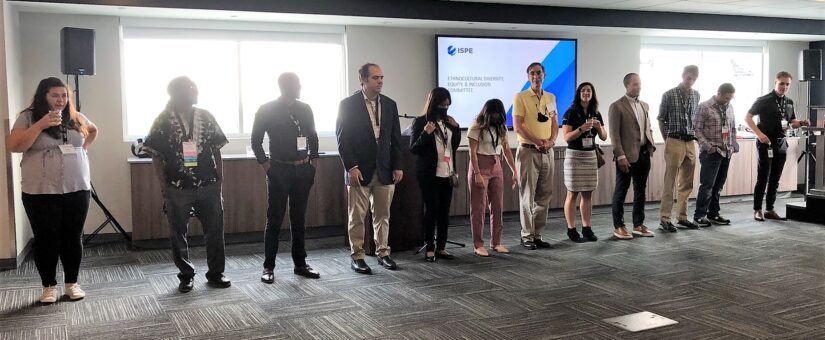 EDEI Debuts at Product Show
Posted by Eni Adedokun El-Wadi
On September 30, 2021
The EDEI (Ethnocultural Diversity, Equity, and Inclusion) Committee held its first-ever Product Show event this year. We had a great time networking with other Product Show attendees and sharing stories of Product Show experiences over a few drinks. For several team members, this was the first in-person meeting after months of virtual sessions, with some team members coming from out of state to take advantage of the opportunity. It was exciting to welcome several new voices to the conversation and engage in a dialogue about who we are, what we stand for and the goals we are working toward.
After some networking, the team ran an activity called "The Human Line," centered around helping attendees visualize diversity, equity, and inclusion. At the end of the activity, we discussed where people ended in the line and how it felt knowing that others were not in the same place. We finished by sharing more intimate dialogue in small groups around the room to really break down the activity. Overall, the enthusiasm was refreshing and the level of participation was encouraging to all!
We will be hosting more EDEI events soon. In addition to networking and connecting with each other, we want to continue to drive our industry towards greater solutions by increasing diversity, including everyone in the conversation, providing opportunities that strengthen our industry and making sure that everyone knows they belong. If you would like to be more involved, join our next event or find out how you can join the conversation by emailing us at office@ispeboston.org. We hope to see you soon!