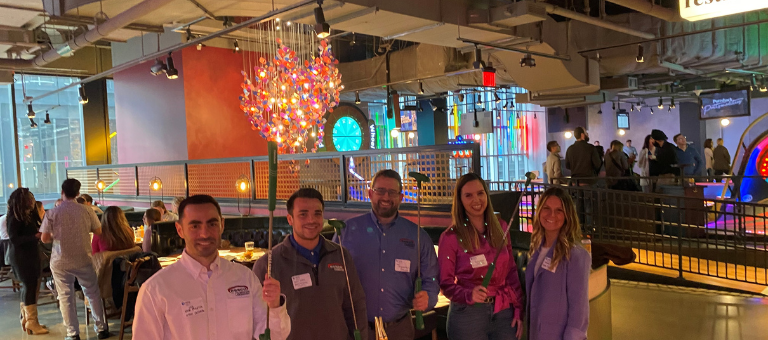 Emerging Leaders' Coolest Event of the Month – The Puttshack Experience
Posted by ISPE Boston
On May 2, 2023
On Tuesday, April 25th the Emerging Leaders organized the coolest event, by kicking-off a competition between members with tech-infused mini golf at Puttshack Boston. We had a wonderful turnout at this April social – The Puttshack Experience Social! Many members showed up ready to play and show their mini golf skills while meeting and network with new people. By the end of the night, everyone left with a big smile on their face and lots of good pictures. 
Thank you to everyone who came to Puttshack Boston for another great social event as part of the fun Emerging Leaders series. 
Thank you to our event sponsor: Essco Laboratories.  
Thank you to our wonderful volunteers: Marina Como, Theresa Edick, Martin Kockx and Tyler Haywood. 
We've got bigger and better events planned in the upcoming months so stay tuned.