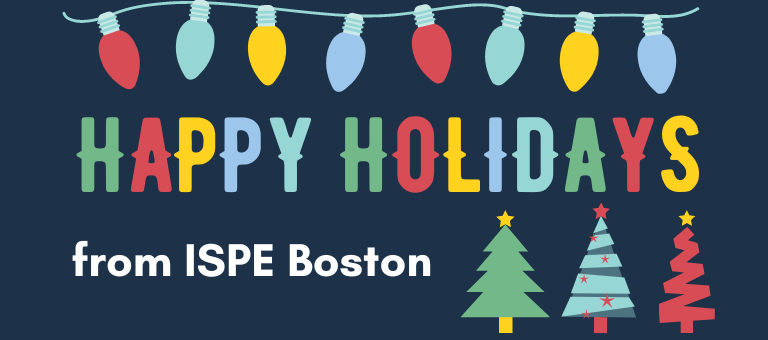 Happy Holidays from ISPE Boston!
Posted by ISPE Boston
On December 20, 2022
On behalf of all of us at the ISPE Boston Area Chapter, it is my pleasure to wish everyone and their families a joyful holiday season and peaceful New Year! This year, our committees collaborated and created many fabulous events throughout 2022 and we are so grateful for all of our dedicated volunteers, members, and friends of ISPE Boston.
As always, the energy, creativity and generosity of our Board members, Past Presidents, and each of our committee leaders and volunteers never cease to amaze me. And of course, the contributions of the staff at CAMI can never be overstated.
Our Chapter had another very successful year and I encourage each of you to take the holidays as a time to relax and spend time with your family and friends, and celebrate your resilience and courage to navigate and take on new challenges in 2023!
Sincerely,
Michael Levesque
President, ISPE Boston