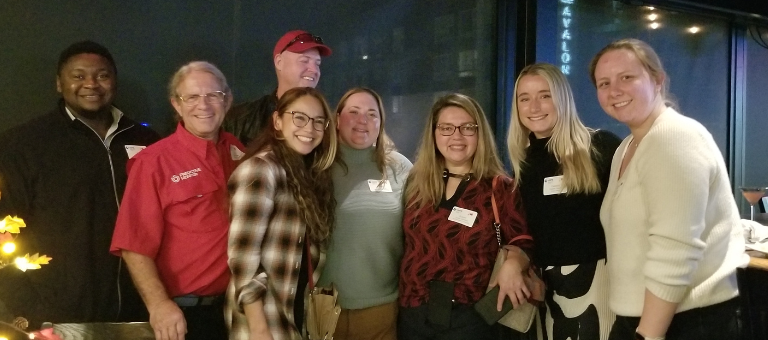 Fun at the 2023 Fall Social
Posted by Katelyn Vallery
On November 6, 2023
On Thursday, November 2nd, ISPE members and non-members alike gathered at Tavern In the Square, Woburn for the Annual Fall Social. Over 60 people met on the rooftop for networking, snacks, and drinks. Nachos, chicken wings, sliders, and more were enjoyed by all, with a cozy Fall ambiance throughout.
Our Door Prize winner was Justin O'Blenes from DC Beane and Associates, who won a JBL Clip 4 Bluetooth speaker. Congratulations Justin!
Thank you to our Social Committee, without whom this event would not have been possible.
Took pics during the event? Want to see them in the slideshow below? Email office@ispeboston.org for an upload link!