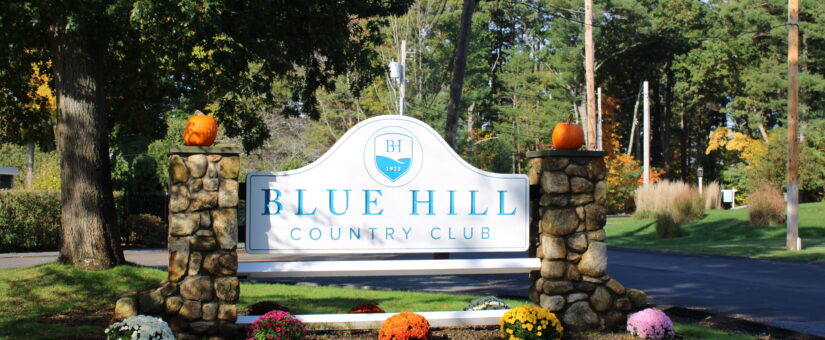 Better Late Than Never (and a Hole-in-One)!
Posted by Dan Kenny
On October 26, 2020
Finally, 2020 allowed us out of the house and provided a beautiful day for the ISPE Boston Area Chapter to host a golf outing on October 19 at Blue Hills CC in Canton. The weather was perfect for golf and the excitement from the players was high! Unfortunately, because of the current climate, we had to pare down the numbers, but a great day was had by all. We had some big drives, close putts, a lot of laughs and a HOLE-IN-ONE! It doesn't get better than that. The course was in great shape and the staff at Blue Hills CC could not have been more accommodating.
Even though we were not able to enjoy a group dinner after the outing, we still had some big winners:
1st Place (58): Rich Trabucco, Sherwood Butler, Dan Paquette, Herb Aikens
2nd Place (59): Greg Scott, Caren Jenkins
3rd Place (62): Chet Braun, Aaron Hall, Rich Rankin, Tim Searless
Longest Drive Women Hole #1: Kathy Marini
Longest Drive Men Hole #1: Eric Libby
Closest to Hole Women #16: Renee Driscoll 4'6″
Closest to Hole Men #16: Dan Annacone 15'1″
Closest to Hole Women #7: Kristin Dangelo 17'2″
Closest to Hole Men #7: Chris Phillips HOLE IN ONE!!!!!!!!!
The Social Committee would like to thank CAMI for all their support in putting this together. Also, we would like to thank our outing sponsors as their support also allows us to have these great outings:
A/Z Corp
DPS Group
Northeast Engineering
Reflex Lighting
Sequence
Commodore Builders
JM Coull
Valsource
Thank you to all who participated in this year's only golf outing. Being able to get together is a positive sign for 2021 and we look forward to having more in-person events soon. Keep your eyes open for future events at www.ispeboston.org.