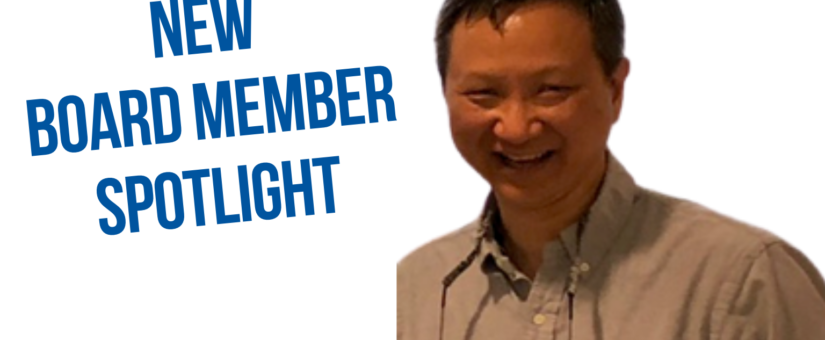 Posted by ISPE Boston
On August 7, 2020
Sunny brings his experience as an educator to the Chapter's Board of Directors where he will provide insight into how best to support our Student Chapters and provide education and training to our members. He is the Faculty Advisor for the Student Chapter of the Year (at Framingham State University) where his guidance and enthusiasm helped the students achieve excellence and cement their win. In addition to welcoming him to the Board, we asked Sunny to answer a few questions about himself and his background with ISPE:
How has your time as an ISPE member benefited you?
During the past few years as an ISPE member, I have learned a lot from many individuals and really appreciated the openness and cooperation among the members and leadership.  In this major professional society, many members are willing to participate and contribute in committee meetings and topic workshops to benefit everyone.  This is indeed a great learning community.
What led you to become an ISPE Board Member?
Giving back is a key reason for me to join the Board. Having worked in the biotech field for some years, I view the importance of continuous personnel training and technical improvement as the key areas supporting the growth of this industry. I hope to make an impact on the future growth and mission of the Chapter in these areas.
What are you most looking forward to in your new role as Board Member
There is so much that we can accomplish together.  I look forward to participating in the development of new regulatory and operational guidance documents and bringing these new, improved practices to our members.  As an essential industry, the pharmaceutical manufacturing field will affect the new normal of our global society after the pandemic.
Besides personnel training, I also view ISPE as playing a key leadership and advocacy role in many innovation adaptations.  This might include the future use of artificial intelligence, block chain, augmented reality/virtual reality (AR/VR) and internet of things (IOT) to maintain an exceptional environment for continuous manufacturing.  In the new era of cell/gene therapy, the industry is facing the challenge of meshing new production requirements with the existing regulatory environment.  Under the leadership of the Board, I trust the Chapter will create platforms for open discussion of these new technologies, leading to their acceptance and application in biomanufacturing.
What was your favorite ISPE event you have been involved with?
My favorite ISPE role is advising the student members in my Student Chapter on our campus.  The students are vibrant, exceptional and full of good ideas.  This mind set transfers successfully into the biomanufacturing industry, where soft skills and power skills are needed.  The Student Chapter has helped to motivate many of these students to enter and contribute to this industry.  Furthermore, the Chapter's Student Development Committee has been inspirational in supporting local students through scholarships, mentoring, events and career fairs.  For these contributions, I am very grateful.
What do you like to do when you are not working?
When I have free time, I have always enjoyed nature walks and physical exercise.  It is both pleasure and relaxation for me to immerse myself in and admire the natural beauty of our environment.  It frees up my mind, allowing pleasant thinking. Similarly, through exercise, I can rest my mind and slowly relax while strengthening my body.
Connect with Sunny on LinkedIn!